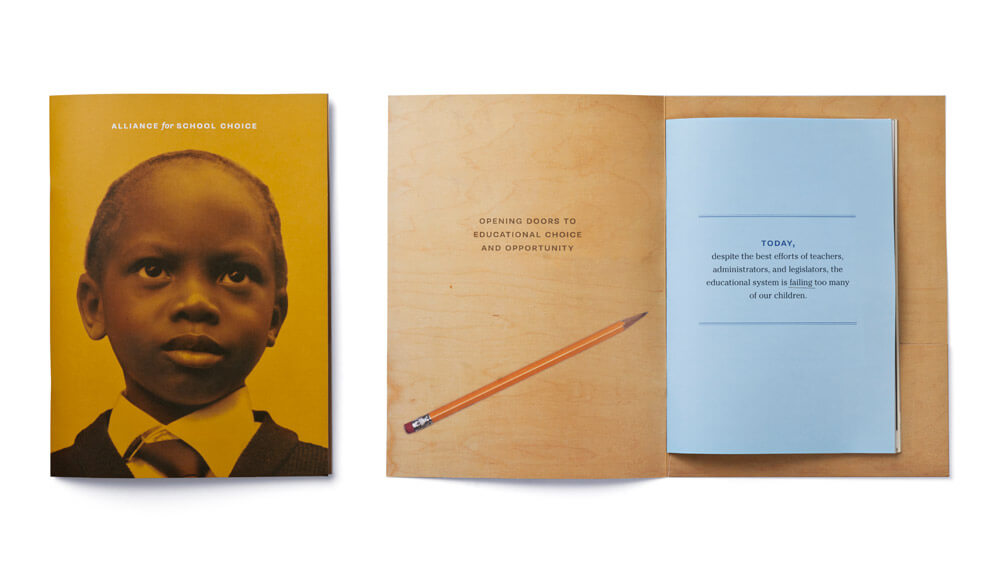 The American Federation for Children (AFC) is a national advocacy group promoting school choice for parents. This cause is ardently bipartisan — and highly nuanced. If you are concerned about education reform in this country, American Federation for Children are folks to pay attention to.
The Alliance for School Choice (a 501(c)3) is the educational partner of AFC, which is a 501(c)4). The Alliance provides policy and program expertise as well as financial support to state and local-level allies. The movement's momentum is increasing, but too many children's futures are still dependent on their parents' ZIP Codes.
The entire Elixir team worked on this project, starting with strategy. We clarified the messaging and developed a new brand visual language, evolved from the previous identity. The "star children" in both organizations' new logos are universal and aspirational. We executed a wide range of unslick pieces, many of them evoking classroom materials. We're almost finished redesigning AFC's website.