content creation
"The difference between the almost-right word and the right word is really a large matter. 'Tis the difference between the lightning bug and the lightning." —Mark Twain
Content creation is a seemingly simple term until you try to define it. It's a collaborative effort between client, writer, designer and subject experts that results in visual and written material—a kit of parts—that can be used not only for the project at hand but in all the places you communicate.
Obviously, copywriting is a profoundly important ingredient in communications. Where design can be interpreted in a million ways in the hands of a skilled designer, copywriting reflects the writer's voice to a great extent. Some writers are skilled at presenting the information without evidence of a twitter at all. 
Often, when clients seek a "website design" they are really seeking content organization, strategy, and creation. We believe content and design should evolve holistically, as the development of each affects the other. Words on a page always take on different meaning and emphasis when they get into design. Whether clients provide all copy and content or we are hired as content creation partners in addition to design, both develop in layers, one on top of the other.
Once upon a time—before the world looked the same—custom photographs were routinely commissioned for companies. There are times when a stock image makes perfect sense, and there are seemingly endless images one can purchase the rights to. Sometimes, our job is to dig through thousands of images. Other times, it is to pick something out that isn't half bad in just a minute. Sometimes, it is about planning a photoshoot down to the minute.
Print design sounds like it means printed paper material—but paper is not the operative ingredient. It refers to designed stuff that exists in real 3-dimensional space and not on a screen.  Everything we design for print is evaluated 1:1. In other words, anything to be designed is printed out at the correct size, trimmed out, and evaluated. You hold the stuff in your hands. You paste it on the wall. You cut it out and tape it to someone's t-shirt.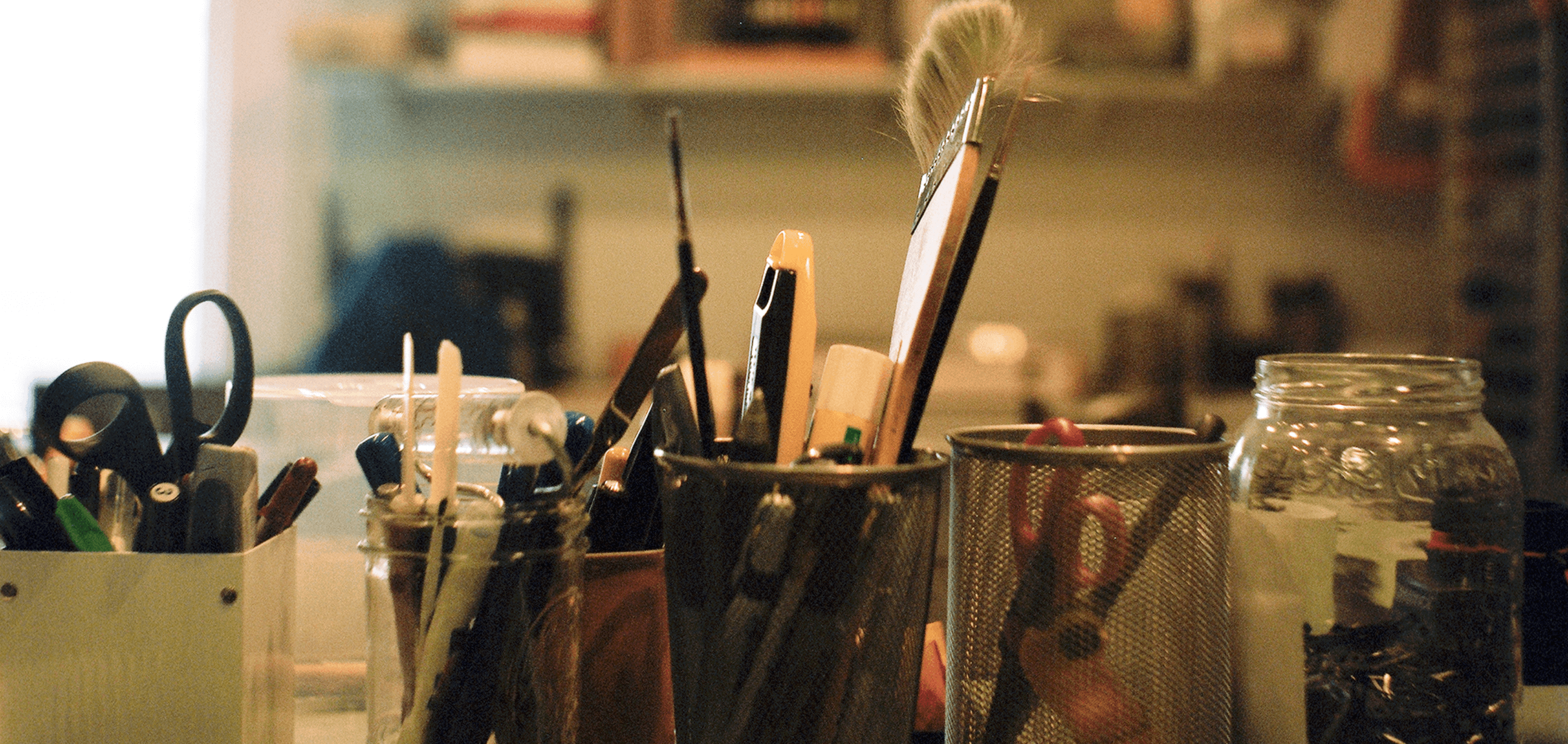 Unlike the firms generating brilliant strategy or the ones crafting beautiful design, we are hell-bent on delivering both. We'd love to work with you.