SERVICES
We work to shape audience perception in print, digital and environmental mediums through strategic design.
When you work with Elixir, you get a seasoned team that has worked together for years across many industries. The common thread underlying our work is that our clients are on a mission of some kind, and are often operating from a place that transcends a pure profit motive. Our expertise is in bringing thoughtfulness, soulfulness, and breakthrough creativity to endeavors that warrant it.
On the surface, it would seem that our work is to make the surfaces look good. Behind that, the work is about communication, which includes understanding the audience, what they want and need to hear, how we say it, and then writing the copy and making the graphics. In making things physical, we force hundreds of tiny decisions that shape the mission, product or service itself as well as how it is perceived. Projects with Elixir may involve just one, or all three of the areas below—often strategy, content, and design are intertwined.
PROJECT MANAGEMENT

Every client and project is unique. We know that to create breakthrough results we have to excite everyone individually and the team collectively. This requires that we provide options, lots of room for collaboration, and time for people to change their minds. The biggest hindrance to great project management is optimism. After 25+ years of working with clients, we ascribe to realism.
Project management begins in the proposal phase. In addition to scope and budget, the proposal process includes the creation of a rudimentary project plan that is based on your bandwidth and availability. Each deliverable requires a different time commitment for a client—whether it is attending presentations, providing feedback, authoring content or simply providing your expertise. A good project plan makes clear who does what, when. We know what questions to ask you so that we get these right from the get go. We anticipate curveballs and "hold space" for them. Creative work is seldom linear.
Once a contract is signed, we create a granular project plan with an eye towards making it efficient for you. We will consolidate presentations whenever possible and build in adequate time for your team to secure feedback. When budget is a concern, we are vocal about managing "scope creep." When time is a concern, we are disciplined. In all, making things efficient and smooth means strong planning from the outset.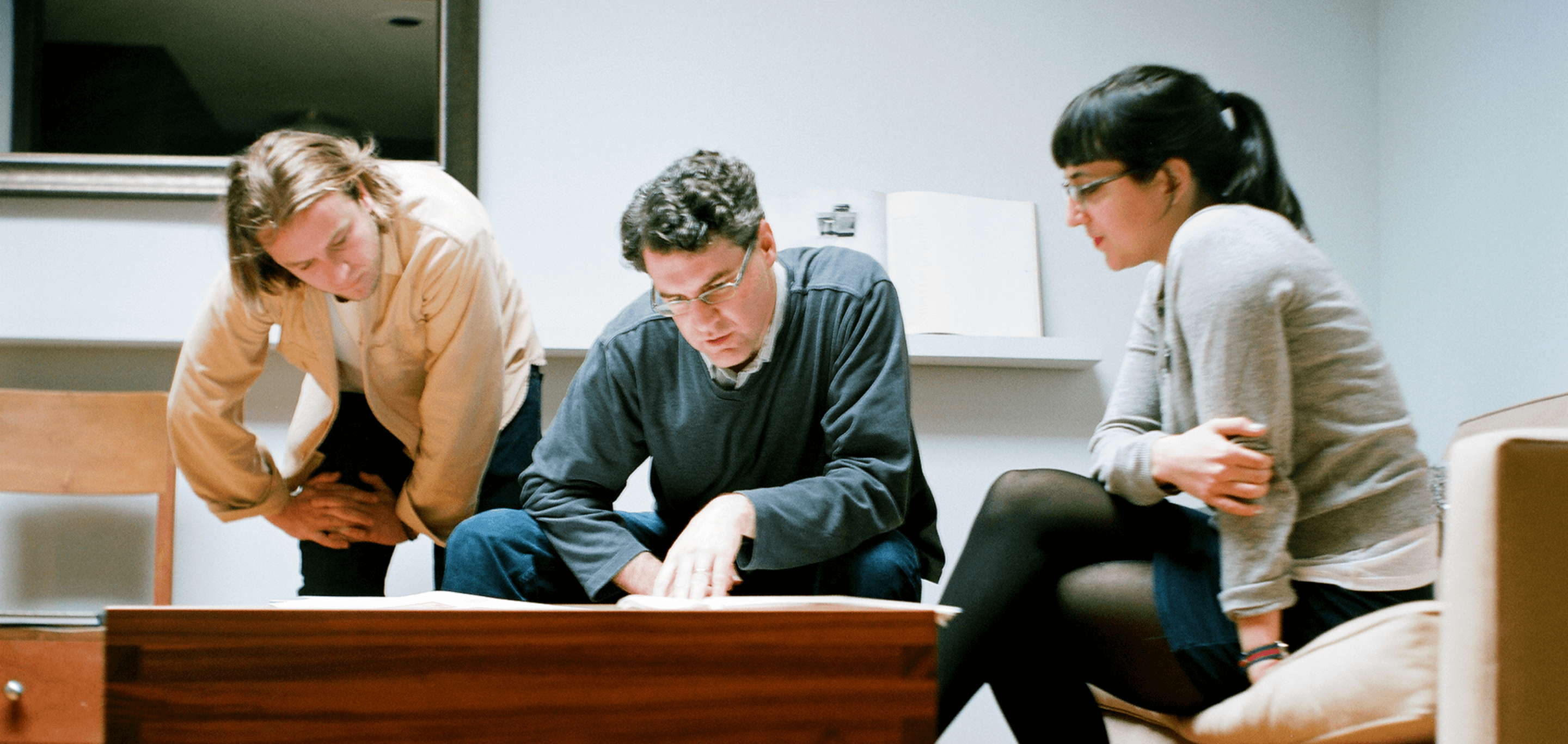 Unlike the firms generating brilliant strategy or the ones crafting beautiful design, we are hell-bent on delivering both. We'd love to work with you.