DESIGN
Elixir's expertise is capturing and transmitting the defining aspects of a brand. We design things in both the real and digital world to shape audience perception.
Brand identity refers to the public appearance of a company or organization. It extends to all the ways you communicate who you are to the world, and is understood consciously and subconsciously. In short, it includes any cues that enable your audience to trust that you are who you say you are.
Brand collateral + Identity systems
We are ardent believers in the value of a business card. It offers much more than contact information: it conveys a sense of who you are. A full "business system" includes business cards, letterhead (printed and digital), an envelope or mailing label; and an e-signature. 
Logo refers to an icon or image; logotype refers to a typographic mark, sometimes called a wordmark. A logo is a compact graphic, forever synonymous with your brand. We create at least three different approaches for you and present them across your most relevant touchpoints. 
Digital design applies to a myriad of project types, but they fall into two categories that are often conflated: containers—like websites, apps, and email campaigns—and content—or the gorgeous graphics and clever writing that live inside the containers. 
Often, when clients seek a "website design" they are really seeking content, organization, strategy, and creation. We believe content and design should evolve holistically as the development of each affects the other. Words on a page always take on different meaning and emphasis when they get into design. Whether clients provide all copy and content, or we are hired as content creation partners in addition to design, both develop in layers, one on top of the other. We are more than willing to discuss our perspective on digital design over the phone. We promise you that we will be incredibly clear about what is in and outside of our wheelhouse, and what our experience has shown to yield the strongest outcomes.
Packaging design is about the creation of an outermost layer. Sometimes it needs to explain the product it's encasing, and other times, it simply needs to evoke a mood. It's a pretty broad category of things. An envelope is a form of packaging as is a box. A building along with its signage is effectively the packaging around a place. So too is the cover of a book. The thing to note is that packaging is experienced visually and in real life. It is but a layer, and more exists behind it. Unless you are in need of a package that will never ever leave a digital space, it must be designed and evaluated in real physical space. This means outside the computer, at scale, and at some point within the context it will ultimately be seen in. This means building prototypes over and over, choosing from stock materials, or brewing them up from scratch.
Event design begins early, and the collateral matters as much to those who send regrets as to those who attend. We are known for literally pushing the envelope; conceptually and materially, to create audience engagement and delight. 
While we are not event planners, we work with some incredibly good ones. We are often the ones to "go first" by creating Save the Dates and then invitations. From the moment these arrive, the party has started, and we are involved in shaping the event both in the beginning and at stages along the way. Typically, events have three separate stages: 1) overall theme, save the date, direction, 2) actual invitation creation, and 3) event collateral: screen graphics, brand films, signage, table numbers, centerpieces, programs, etc. We often collaborate with a wide array of people, including event planners and logistics teams, interior designers, architects, lighting people, etc. We help transform strategy and inspiration into a memorable experience.
Experience Design is an immersive thing that we connect to in our minds and bodies, in the real world, and it can be quite powerful. Sometimes there are graphics involved and sometimes there aren't. We aim to orchestrate experiences that are meaningful and felt. Felt experiences are memorable experiences. A lot of the work we do in this area is rooted firmly in imagining. 
A catalog's goal is to tell a story over a set number of pages. The hope is that those pages filled with images and copy will entice people to buy the things they see. Catalogs need to entertain, inform, delight, create anticipation, and provide an authentic experience for potential customers. In short, you are showcasing your brand in a way that people must want to tap into or be a part of. There's a strategy underlying every creative and messaging decision. We are able to achieve excellent response rates for our clients. It starts with keeping those catalogs from going from the mailbox straight into the recycling bin. They need to be an excellent calling card.
We can collaborate with you to create a presentation that brings your story to life. In addition to using your brand typography and palette, we (1) select compelling images from your asset library, (2) design infographics, and (3) create a presentation template for your future use. 
Environmental graphics + signage
These categories refer both to project types as well as a specialized field of design. They encompass graphic design, architecture, and interior design—shaping the way a brand in space will be navigated, experienced, and felt. Elixir is skilled at working within the sphere of graphic design and recognizes that there are instances where an environmental graphics specialty firm is what is called for.
There are several definitions to this word which creates confusion. To some, it is primarily a visual exercise referring to the redesign of a visual identity—logos, colors, and fonts. To others, it refers to the effort of reshaping how an existing brand is perceived—which may or may not include the visual aspect. What's important is to get clear on what you and your colleagues believe you 
When evaluating a design firm: If a brand requires the design of anything whatsoever that is not digital, it often requires that the designers have a physical space in which to work. One cannot design everything from a computer unless it is destined to live in a computer forever. If the things your customer interacts with include anything physical, you are going to want to work with people who will comp things up physically.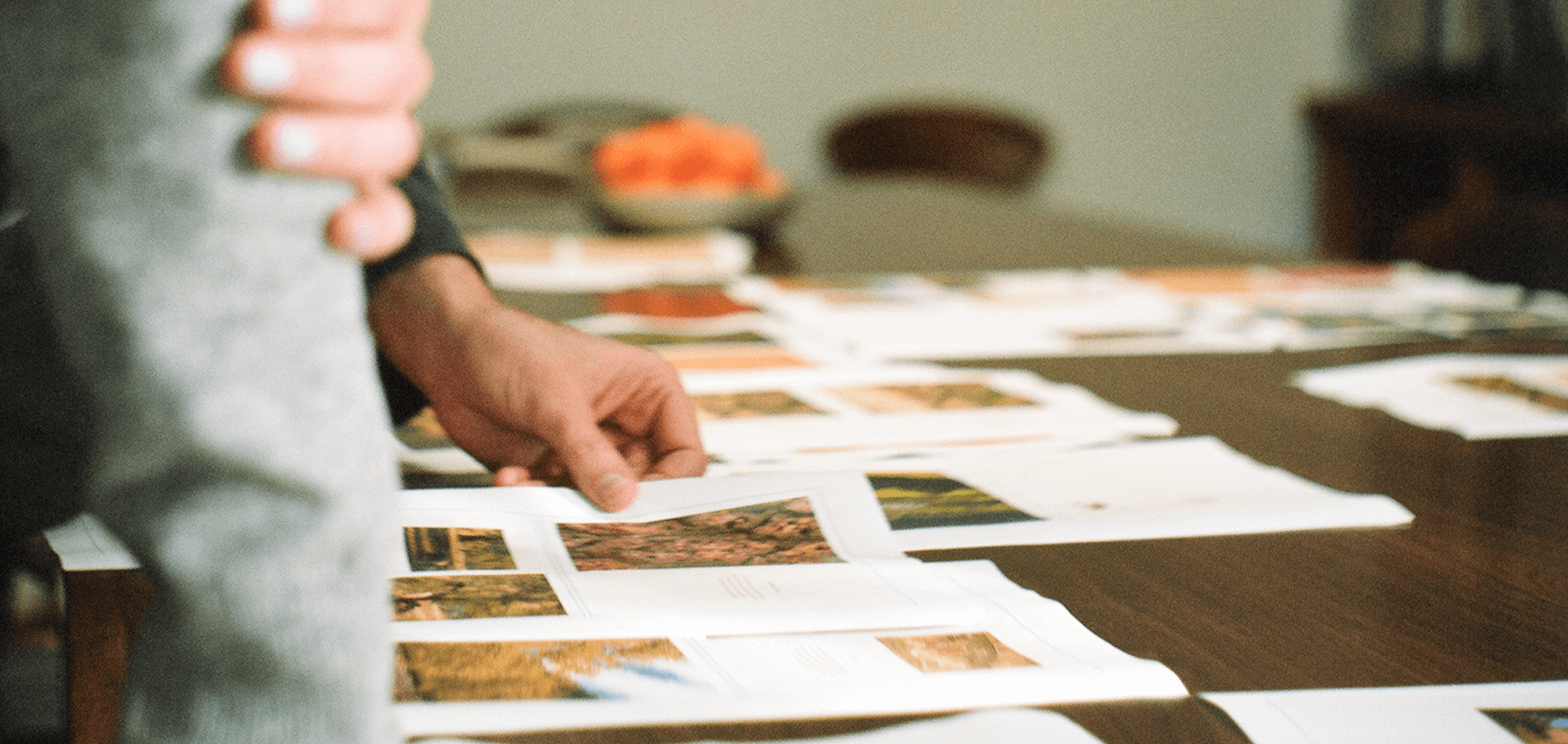 Unlike the firms generating brilliant strategy or the ones crafting beautiful design, we are hell-bent on delivering both. We'd love to work with you.