Into the woods with the National Fish & Wildlife Foundation
An invitation to the wild side of conservation.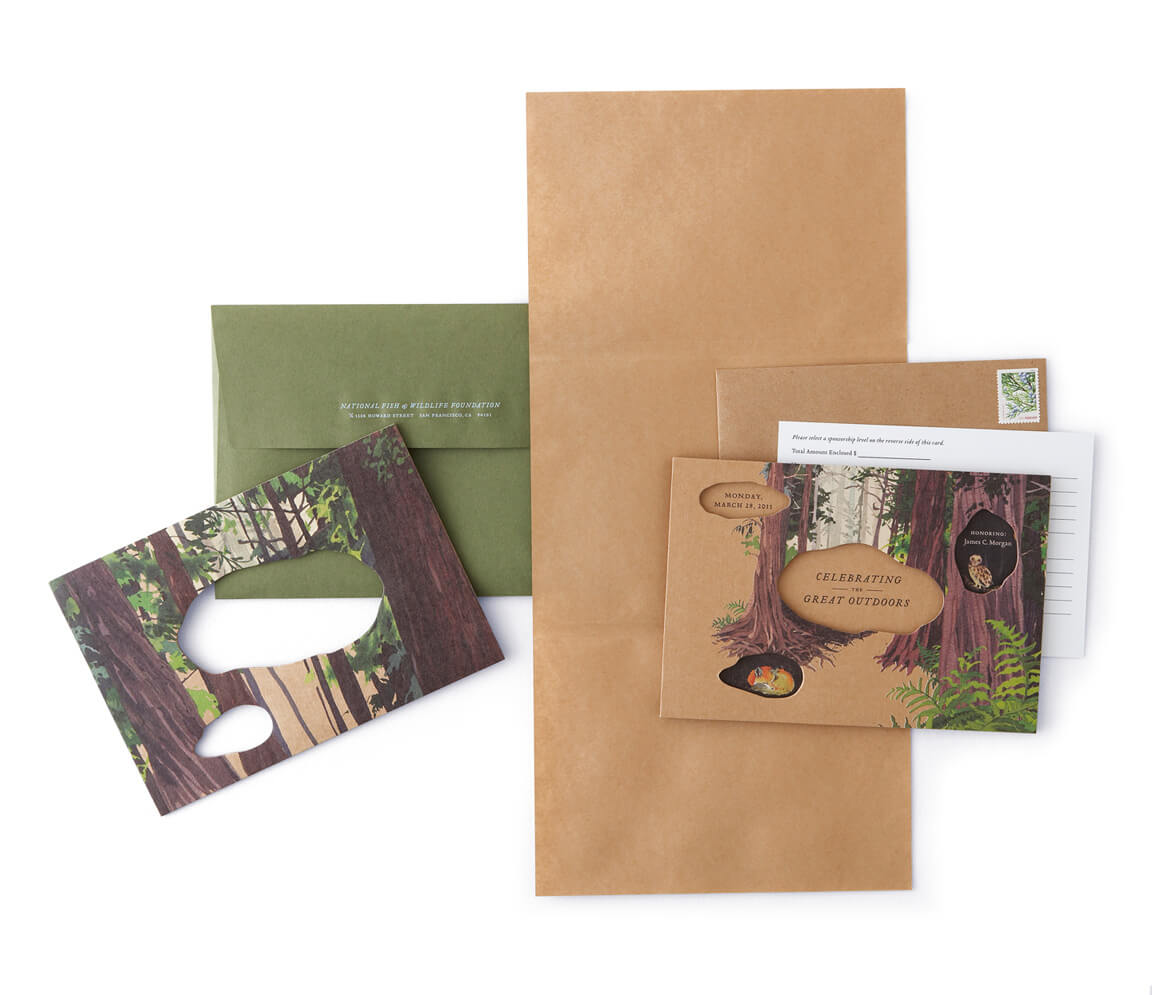 Elixir's invitation for the National Fish & Wildlife Foundation (NFWF) is featured on page 144 of the September/October issue of Communication Arts. The magazine's 52nd Design Annual features 174 winning projects from 4,291 entries.
Celebrating the Great Outdoors, the Foundation's third annual Bay Area fundraising event, was held on March 28, 2011. The invitation and related collateral were inspired by event designer Stanlee Gatti's vision for the event—a pop-up, tented forest on San Francisco's Crissy Field. Elixir collaborated with UK illustrator Mary Woodin to create immersive scenes that emerge on dimensional corrugated cardboard panels produced by Oscar Printing.
Over the past 26 years, the National Fish & Wildlife Foundation has helped craft a remarkably broad variety of solutions to extraordinary environmental challenges. Both innovative and pragmatic in their approach, the organization serves as a catalyst for conservation action and effectiveness. Their myriad of conservation partnerships connect them with key federal and state agencies, top industry leaders, concerned private citizens, and non-profit leadership from the international to the local level. In 2010 alone they proudly awarded 417 grants, leveraging $60 million in federal and non-federal funds to a total on-the-ground investment of $179 Million. Of that total, $18.7 million was invested in California.
Photos from the event: