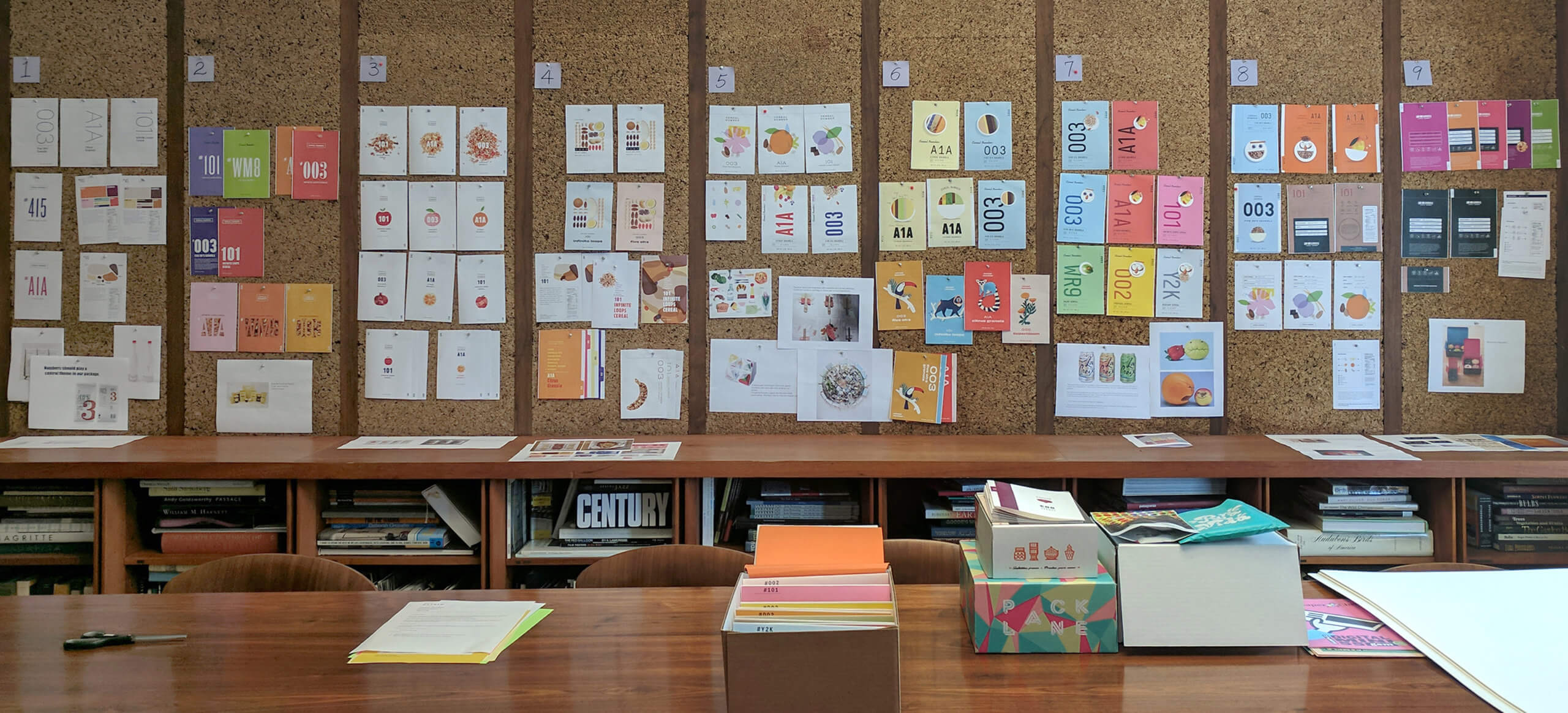 For twenty-eight years and counting, Elixir's proposals promise "3+ approaches" to design assignments. For the idea that blossoms into full glory, there are at least two other iterations that didn't make the cut.
We will always present a "safe" version – the direction the client most likely expects to see when they walked in the door. It is one of our immutable promises. We then also include at least one approach that is a few notches from the safe and expected version, where we aim to translate what is different, unique, idiosyncratic (and true) about the organization or product  at hand into something fresh, or new, or brave— some might say a bit "out there"—  (Have you ever printed an invitation on nori/seaweed?)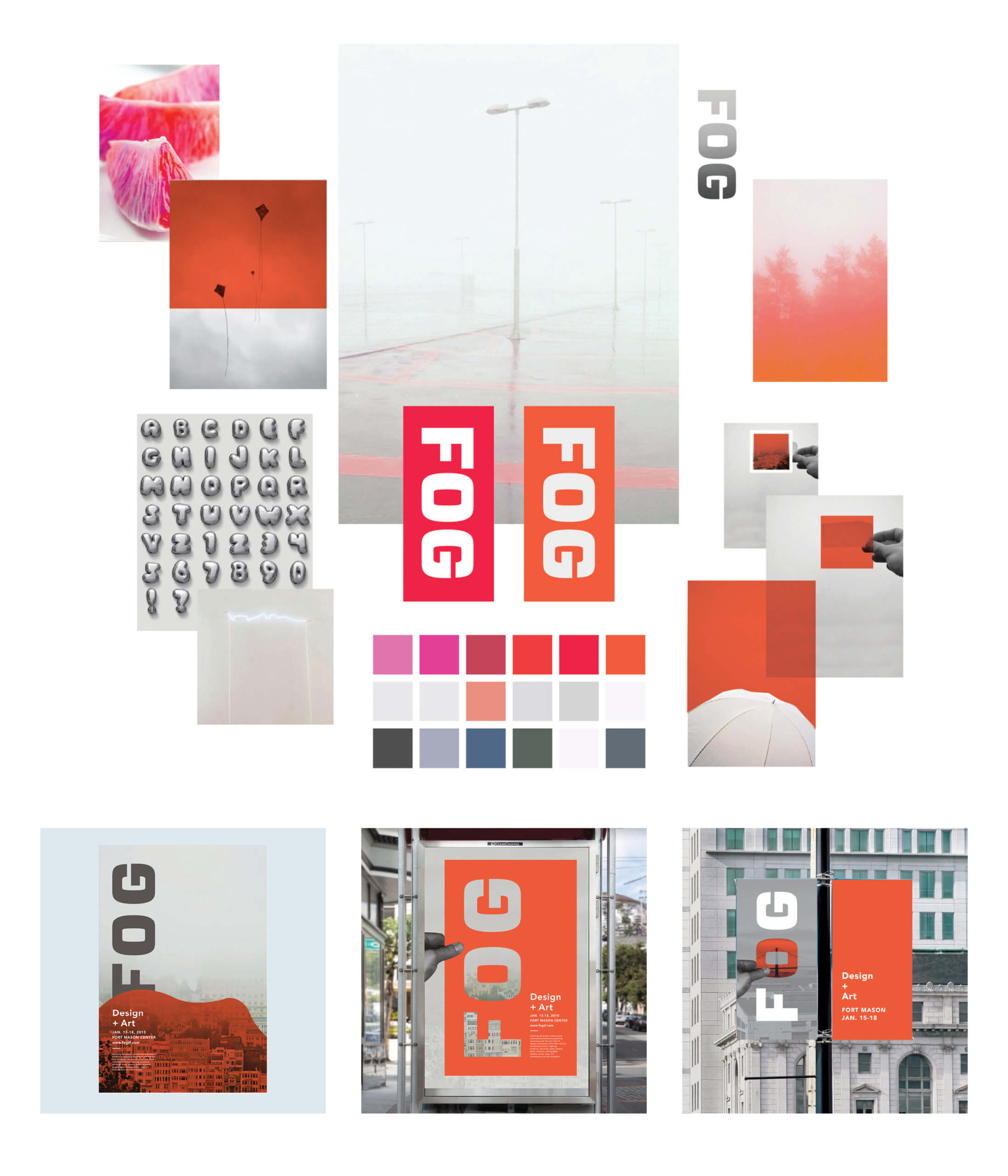 Every project starts with lots of ideas that become design directions for our first presentation with our clients. 3+ Approaches is our "behind the scenes" look at the design choices offered in our first presentation based on the creative brief. Since the unchosen don't get to be fully realized, this series is the opportunity for these ideas to have their public debut. These are the design explorations we did for the FOG Design + Art Fair brand identity. This is approach 1.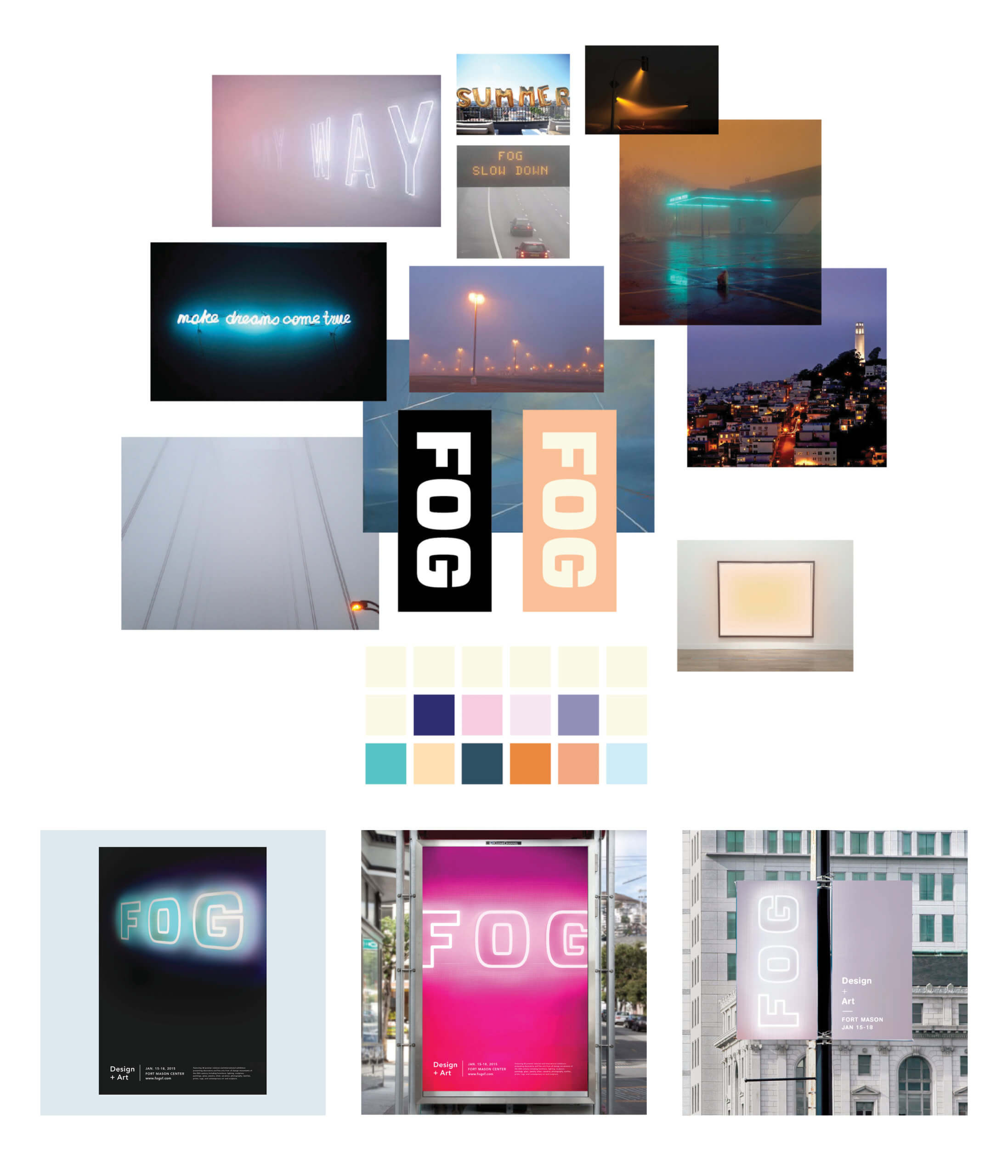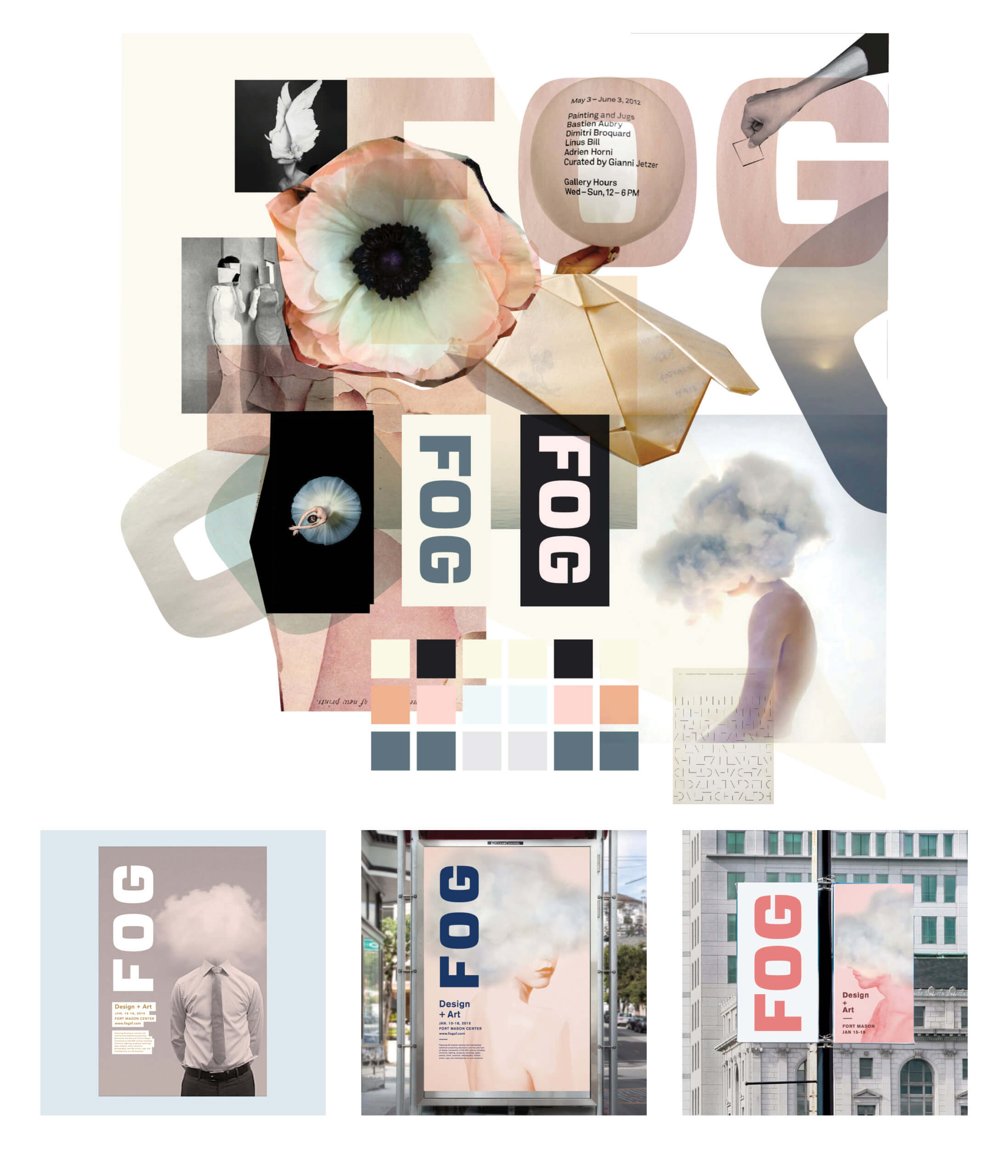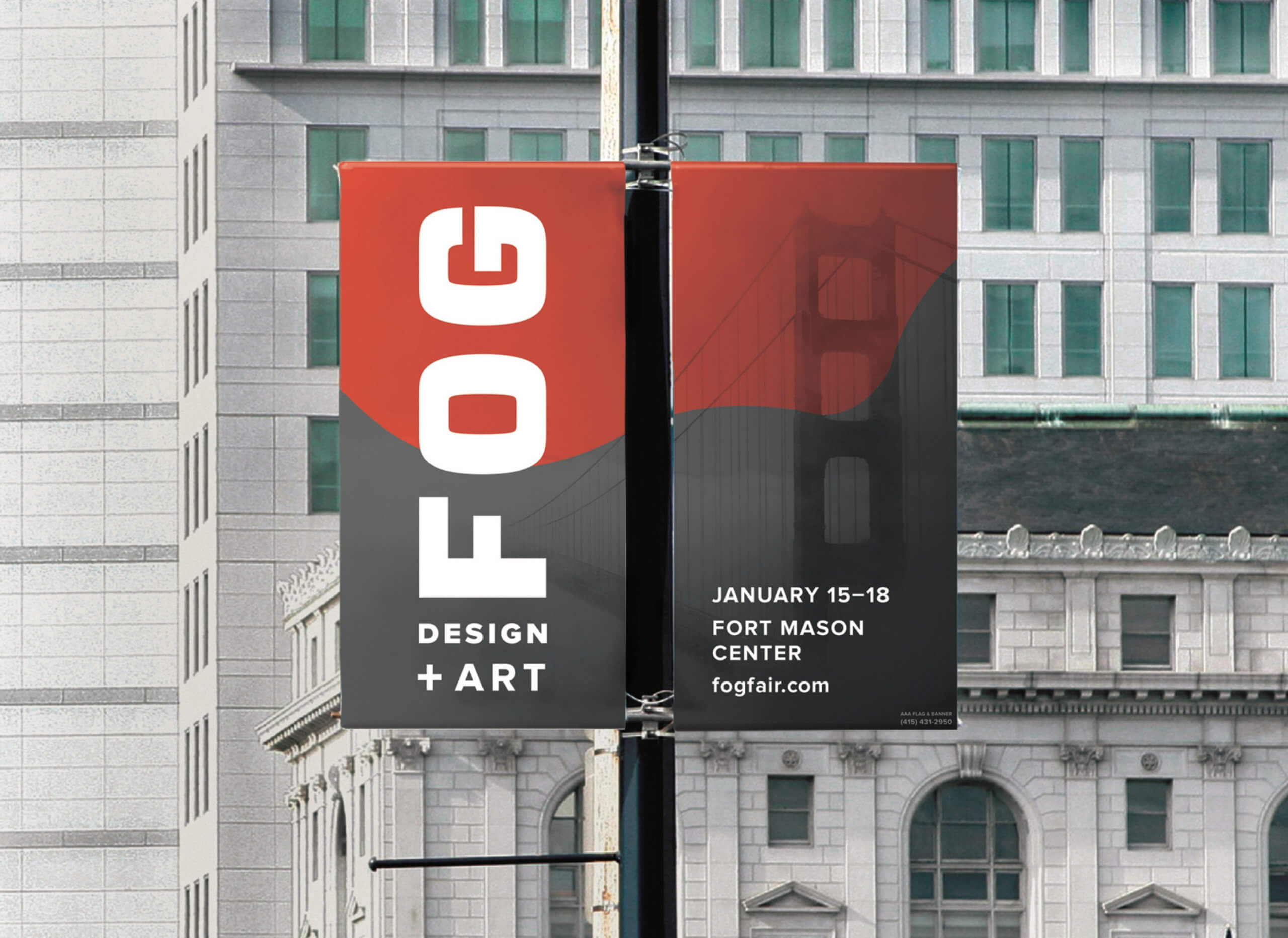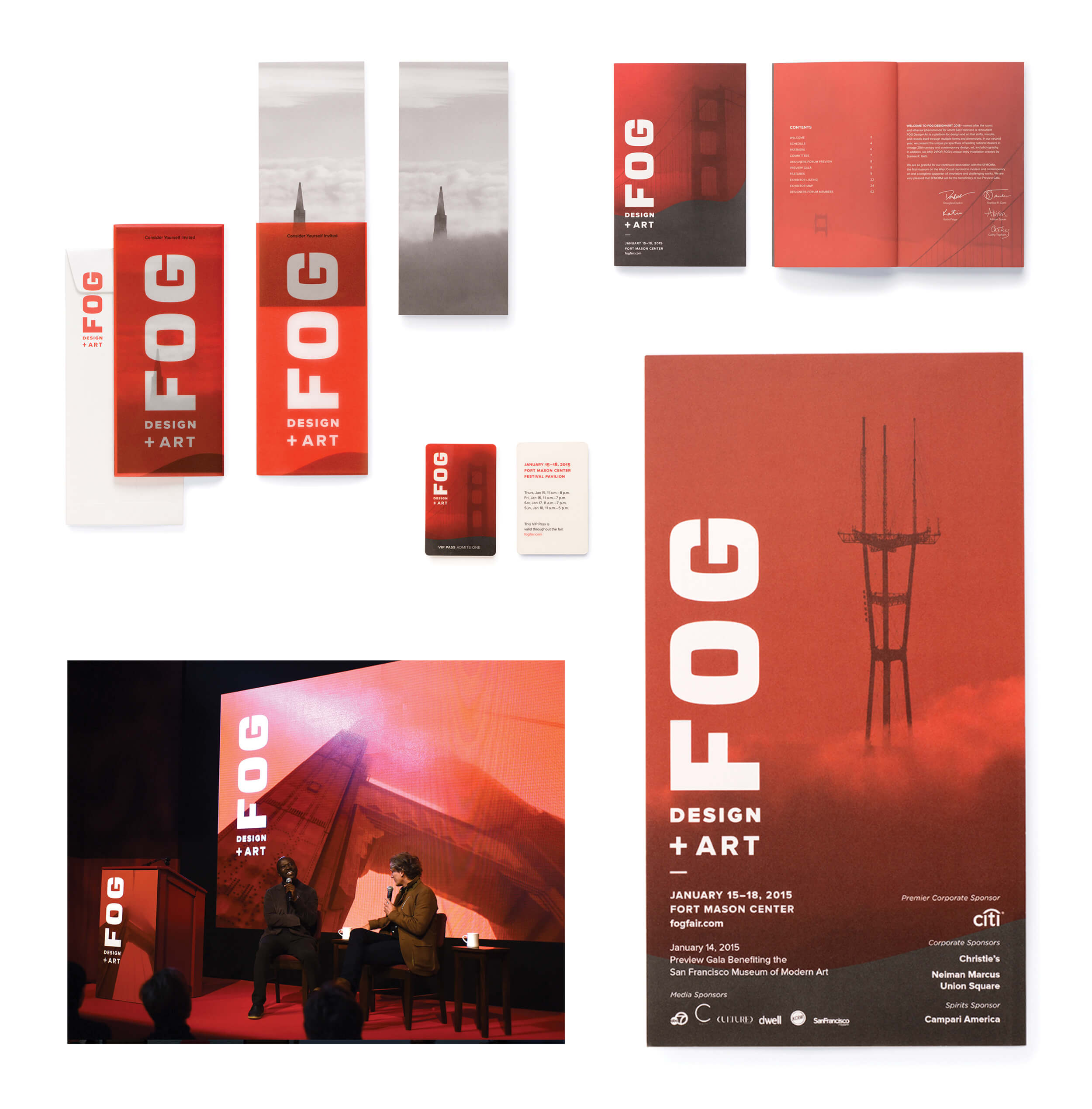 The best clients expect a process. They want one. Sometimes, there's hope for a direct line to perfection. We have learned (the hard way), that if we only deliver what the client thinks they want to see, they may be disappointed. Choice facilitates dialog and enables a group of people to step into a creative process. More often than not, for the design to really work, it has to speak to an audience that is not the same as the client. This idea is important enough to say it again another way: sometimes the client is not the audience. And the best way to traverse that reality is to create options along a continuum. There are a zillion ways to do everything but we have found that 3+ approaches deliver a reasonable range without being overwhelming.
Here are the design explorations we did for Mina Fish House at the Four Seasons in Oahu. This is approach 1.
One of the ways we create a smorgasbord of choice is to collaborate internally by including multiple designers on a project. The ethos is one of camaraderie rather than competition. We collectively nudge the design directions into places they may not go if they were left solely to one person. Everyone at Elixir, regardless of role, contributes ideas and weighs in on the work. There have been plenty of times when I might have thought Direction A was the best only to learn that in fact, Direction B is working far better for others. We would present both to the client and then always aim to make the best choice for the audience.
In our process, we will tap into and highlight the aspects of the brand that are differentiated – things that a brand can claim that are unique to them. We will strive to manifest something that is perfect for the client's brand and no other.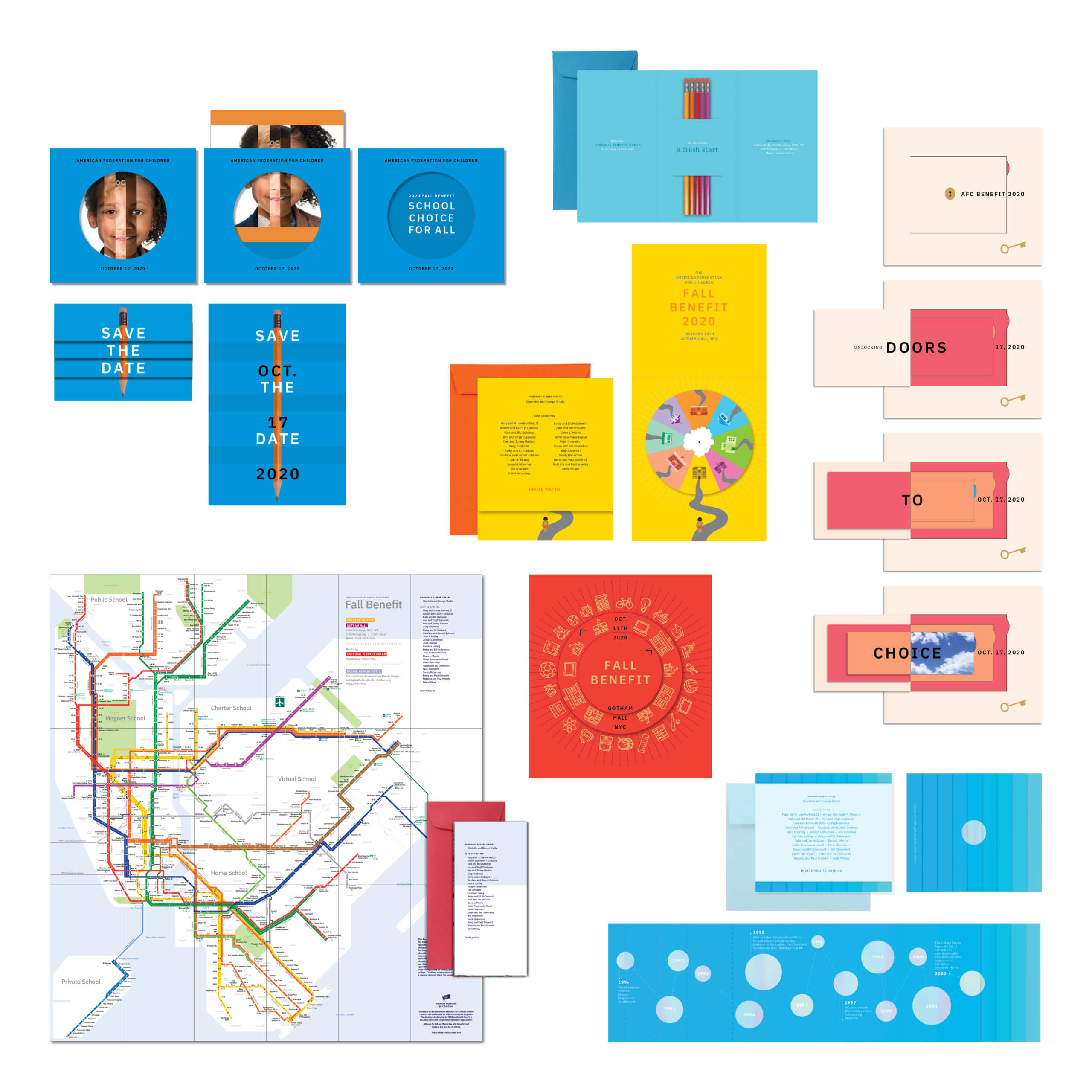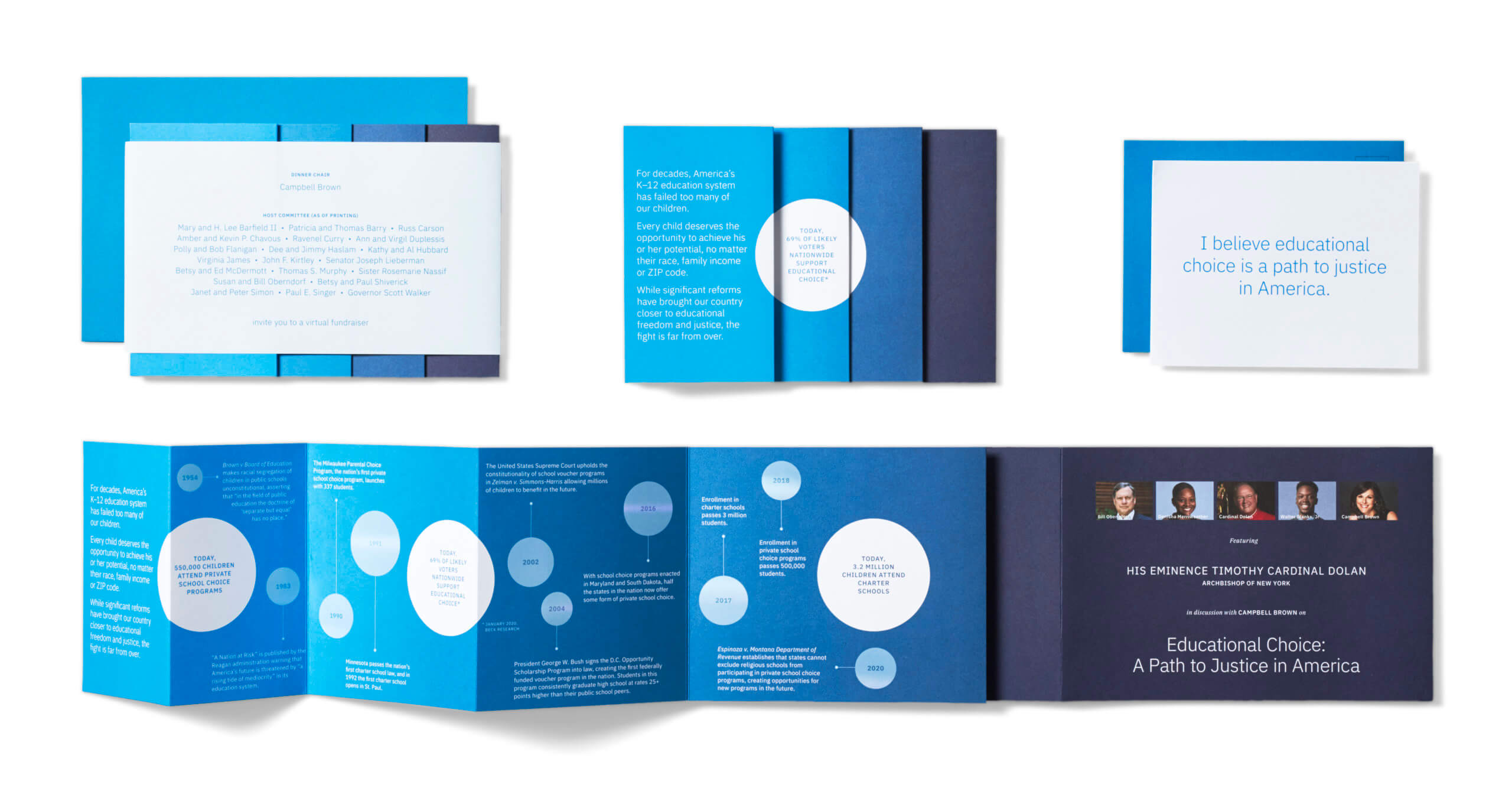 Even though clients hire us to bring something digital or physical to fruition, the creative experience is one that most people enjoy. People do not want the creative process to be too quick. The experience of working with Elixir means collaboration, back and forth, a range of choices, reboots, value engineering, and the like. Often the chosen direction is one in which different approaches combine into one. When "a little of this" and "a little of that" is the directive, we take care to not "Frankenstein" the design – so that the result is not a monster.  Indeed, in the design field, "to Frankenstein" is a verb. 
For many years, we talked about making a book called "3+ Approaches" so these efforts could have their day in the sun. These are a few from the archive having their moment.
—
Meagan Riley-Grant started her career as a screenwriter and film producer, acting as Executive Producer of the Academy Award-winning film, Monster. Passionate about communication in all forms, her film roots and working on dozens of features now serve her working as a producer in brand strategy and design, which she sees as visual storytelling for organizations. Meagan holds a BA in Film Production from NYU Tisch School of the Arts, and joined Elixir in 2014.