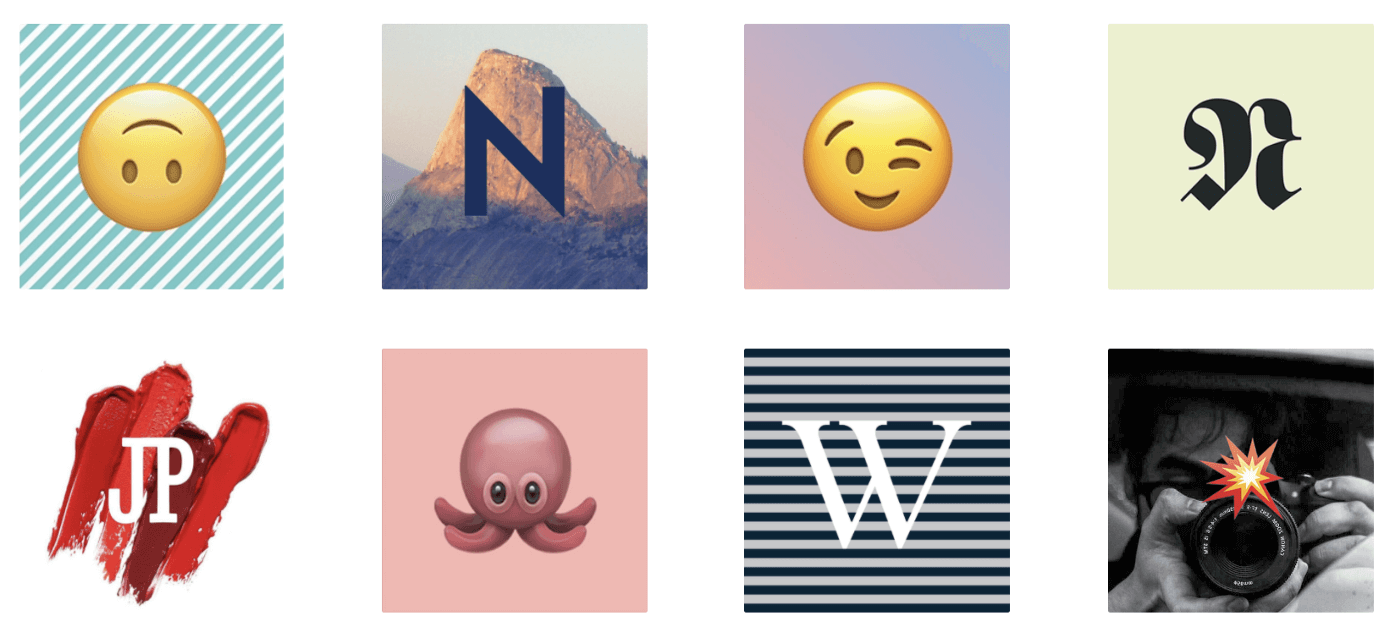 A Branding Opportunity You're Likely Missing Out On
Up your branding game across social media with Typify.
It's a new year filled with all of the promises of what's possible and we are here to tell you, you are smarter, funnier, and better looking than this:
Yet this assortment of grey shapes might be representing you more than you realize. Any application you interact with likely has a profile icon but often they sit untouched. Not personalized. Not customized. "Blank," with whatever filler Zoom, Trello, Slack, Twitter, YouTube, Snapchat, iMessage, Notion, Asana, Google, NextDoor, etc. sticks there to represent you.
As a branding and design firm of almost 30 years, we are firmly steeped in the communications business and we spend the majority of our waking hours thinking about perception and what visual cues tell you about a person, place, or thing. This small overlooked space is an opportunity for you to make a mark.
Most people are good about adding a photo of themselves (or their dog or their kids) to a Facebook or Instagram profile and lots of people have a headshot on their LinkedIn page but beyond that, the attention to a profile icon or image fails to get the attention it deserves. It's a spot provided for some sort of showcase; a marker, identification, icon, or image which most people don't touch. As we move more and more online, utilizing platforms to communicate, these visuals cues help to personalize the digital landscape. Visual cues help you "read' and absorb information faster.
We saw the tension and the opportunity for brands and people to help define and personalize beyond a profile picture and we have a solution to offer. We created an app, Typify, to help people make their own personal type-based icons in lieu of a photo or logo for social media, email, Slack, etc. It is available for free on the App Store for iOS. In our humble opinion, updating your account icons can help individuals and organizations look buttoned up to the last detail.
This is how it works for Elixir, we all use a consistent proprietary font and each of us chose our custom color for a splash of individuality. You can see in these examples how it's very clear immediately through the customization, who everyone is and who is on the Elixir Team.

When we work on any type of branding project we are always looking for opportunities to further define what we'd like audiences to think about a brand. We orient everything to a North Star and look for all the creative ways we can further express this meta idea of a brand. We look to the details to help shore up the larger concepts. It might be a hangtag in a jacket with a customized message, or an invitation to a gala with a handwritten note that makes it stand out in the mail, or a website that is built around an audience's need for content rather than a template loaded with gratuitous flotsam.
We might even dare say that there is a branding imperative to customize your account profile icons. Brands live and die in their ability to differentiate and make their mark in a sea of competitors, but brands are made up of teams of people, and this last visual detail is ripe to be tended to. Typify helps your team look unified and together instantly.
These small details and cues add up in the brain to help people understand what a person or thing represents. It shows that there is care and thought put into everything. It helps people you interact with digitally, and get a quick read. It helps you and your brand tie together your visual digital imprint. It's like a digital cravat.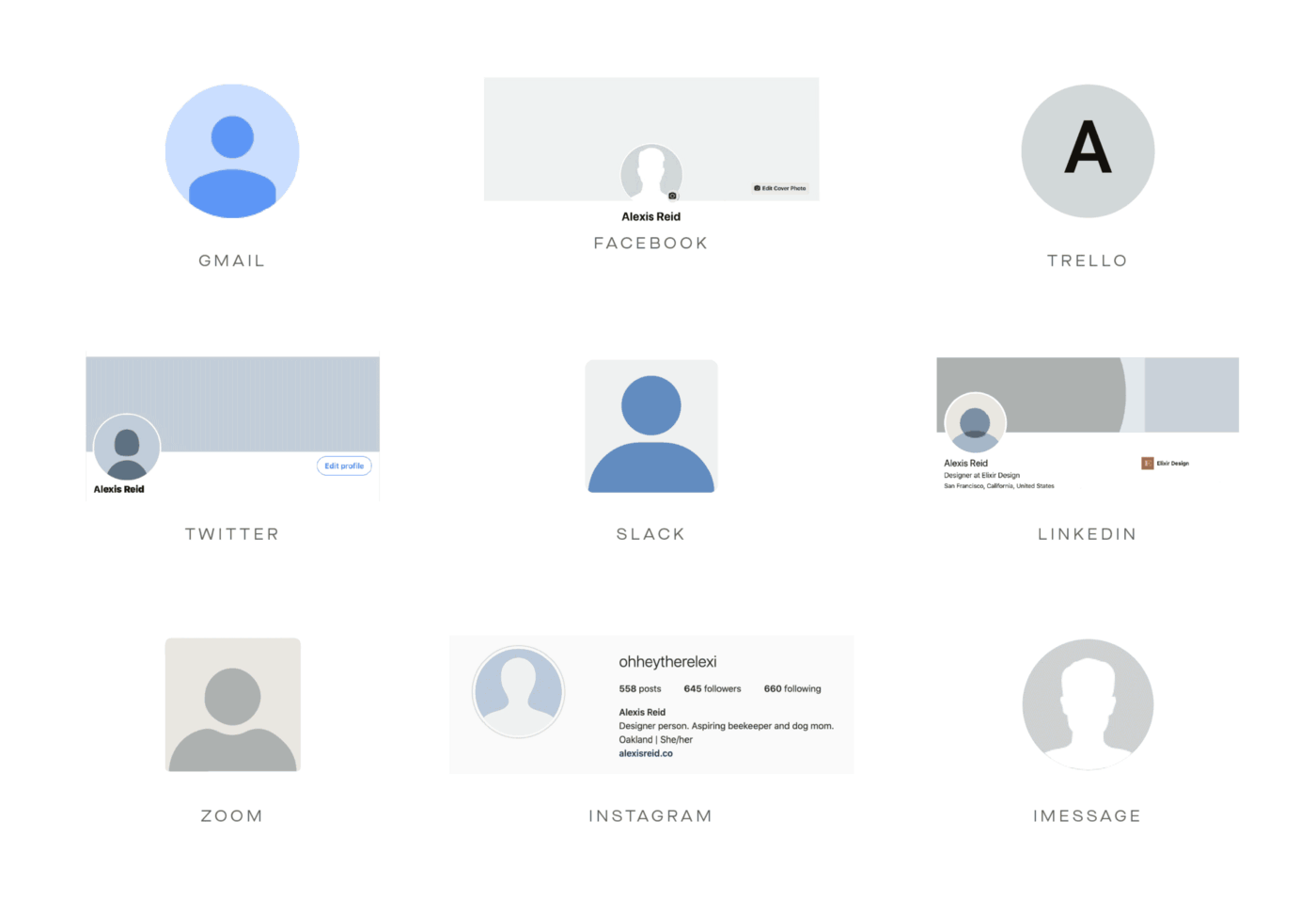 As designers, of course, we have a soft spot for fonts and know how much a personality a font can relay. We were inspired to create an app that utilized a font library to allow for personalization outside of the standard reliance on photos. We wanted to allow an easy way to create a small mark that could stand in and represent a person. A fast and simple personal icon generator that could be useful in filling a void. We also felt there was an urgent need to harness emojis in an easy yet visually potent way. Our hope is this app will enable people to create customized icons outside of their photo options and work seamlessly for teams.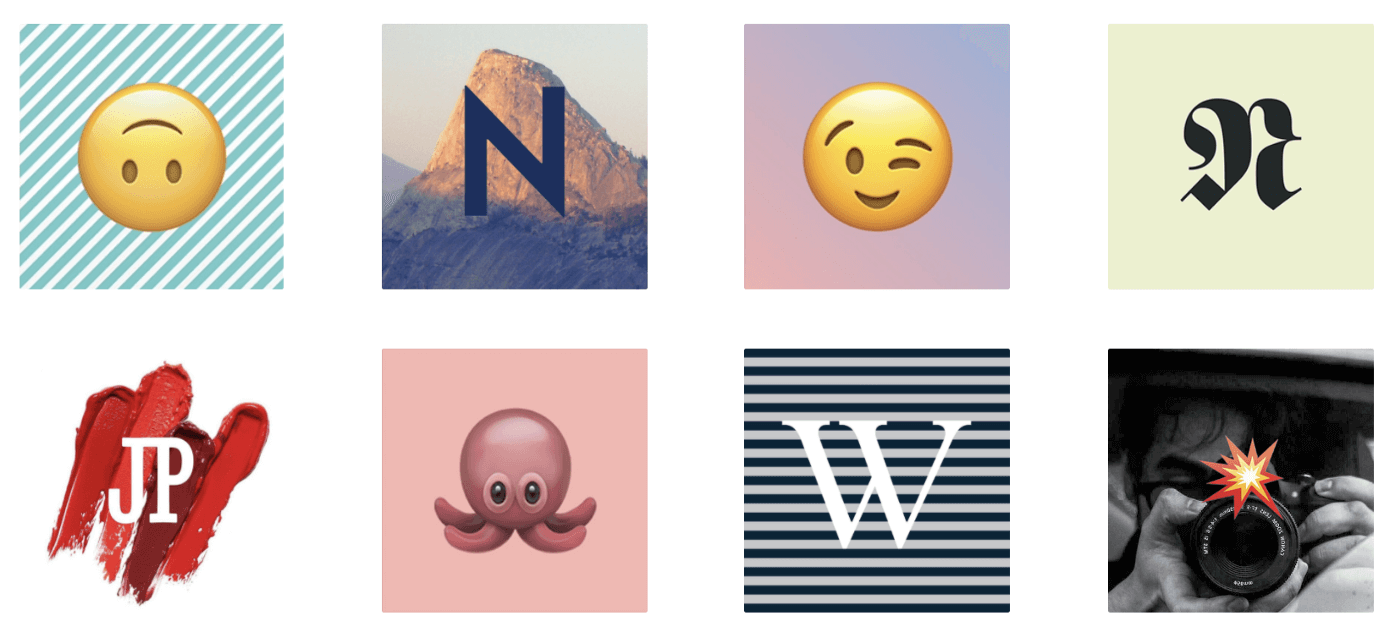 There are a lot of big issues in the world today but one small issue that we can easily fix is saying goodbye to anonymous icons and making our digital neighborhoods a bit more personalized and welcoming. We dedicate our professional lives to making brands look and communicate their very best. Creating this app was our small offering to making one piece of visual communication easier for people. Please enjoy downloading the free app and have fun creating! Literally, go make your mark this year.
—
Meagan Riley-Grant started her career as a screenwriter and film producer, acting as Executive Producer of the Academy Award-winning film, Monster. Passionate about communication in all forms, her film roots and working on dozens of features now serve her working as a producer in brand strategy and design, which she sees as visual storytelling for organizations. Meagan holds a BA in Film Production from NYU Tisch School of the Arts, and joined Elixir in 2014.